The following grid outlines the necessary certification for coaches in regards to the 2020 season: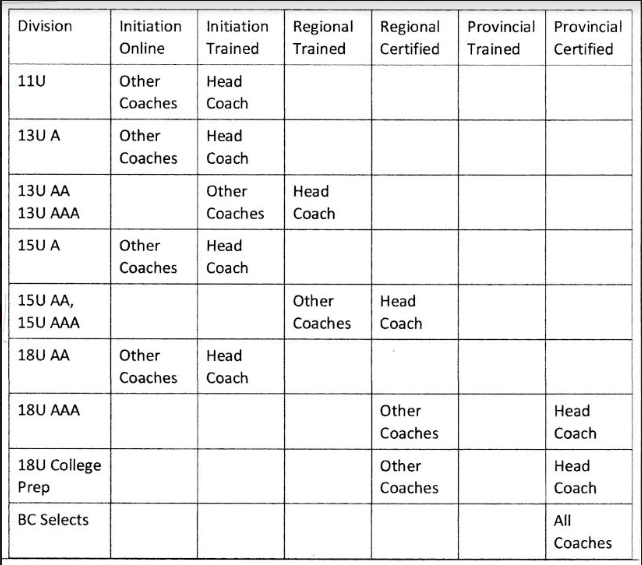 Team Managers for Rep teams will be selected by the executive at our January Meeting.

To fulfill the completion of the above (for your respective division):
1. Register For NCCP Clinics
- All coaches must have the necessary documentation of completion (for their respective division they are coaching as seen above). 
2. Obtain Criminal Record Check
- This is a requirement for both Managers & coaches to be completed by April 3rd.
- See dropdown tab 'Criminal Record Check' under 'Coaches' for more info.
Please send all invoices and receipts (in re: to coaches certification) to President Mary McCann.

You can also contact her by email if you have any questions about coaching at VMBA: flame_1010@hotmail.com