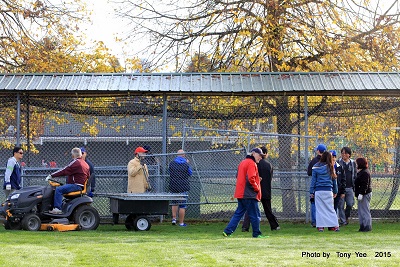 Putting up the banners and fences
April 2, 2016 at 9:30 am
Starting the 2021 season, VMBA is introducing a volunteer program that will apply for all divisions from Tadpole (9U) up to Junior Mens. This volunteer program will be based on a points system and a breakdown of the system can be found HERE and also below. More information to follow, if you have any preliminary questions about the volunteer program please contact Mary McCann by email.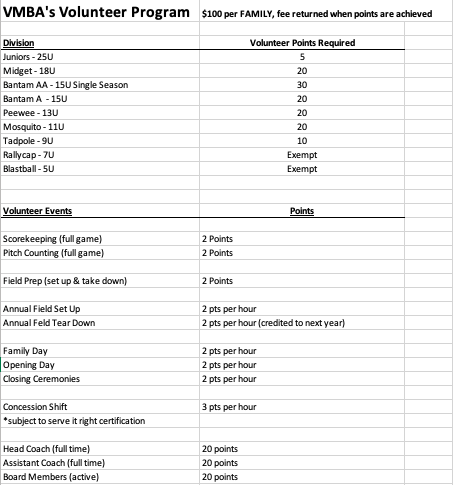 Learn more about all the different ways you can help make Vancouver Minor Baseball fun for everyone:

Events and Other Opportunities
VMB Family Day Coordinator
This volunteer will coordinate a VMBA Family Day where we celebrate ourselves as an association. This person will liaise with the VMBA Executive, concession manager and help the photographer if need be to put together this full day event.
VMB Family Day Helpers
These volunteers will assist during the day as needed to run things like:
Toonie Toss
Team photo table
Bouncy castle
Signage Helpers
These volunteers will help put up and take down any signage that is required by the Association around local Vancouver schools and parks. Co-ordinate with VMBA Executive for direction (school grounds, parks and community centres).
Public Relations and Marketing
This volunteer would liaise with newspapers, social media, etc. in getting VMBA's name out into the community.
Field/Park Maintenance Committee
Please contact our vice president of operations by email if you wish help with building maintenance at Nanaimo Park, or you're physically capable to do park clean-up and field maintenance such as:
cutting grass
edge trimming
raking leaves
garbage toting