Clarke Ohman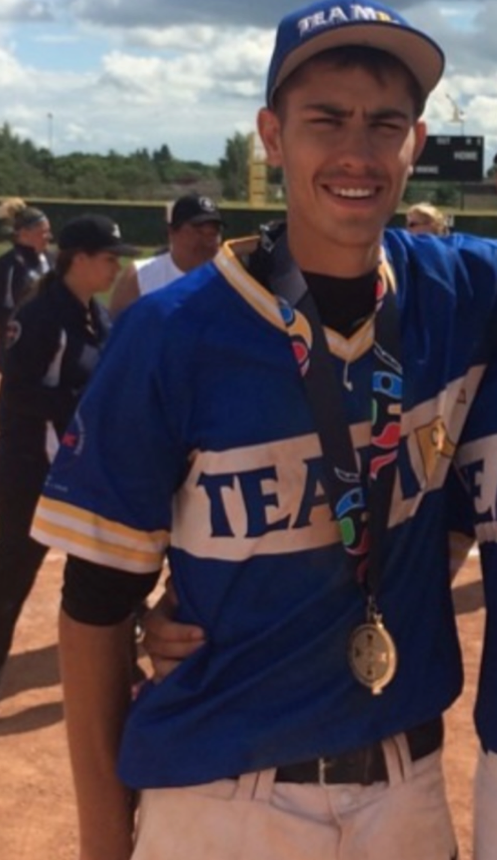 On Thursday October 22nd 2020, we lost an amazing father, brother, son, friend, legend, warrior, and to some, even a hero.
Clarke Ohman, was an elite baseball player and a VMBA alumni. Clarke was a vital player in helping bring Vancouver Minor 2 Mosquito provincial banners, and helping the Pewee AA team to the Canadian Westerns.  He was a member of VMBA from T-Ball up through Bantam. He then went on to the Premier Baseball League playing for both the Vancouver Cannons and Parksville Royals. Clarke was the ultimate competitor on and off the field. It didn't matter if you were playing sports or games, Clarke had to come out on top no matter what. Clarke was the kind of guy you loved on your team, and absolutely hated playing against.

Among the many accolades, Clarke received scholarships for baseball to schools in the state of Maine and Texas among some Canadian offers as well.

Clarke was only 25 and will be remembered and missed by many especially in the sports community.
Below is a GoFundMe link organized by Clarke's family and friends. The money raised will assist Clarke in completing his journey out of this world and into his next chapter.
https://ca.gofundme.com/f/in-loving-memory-of-clar...
Family and friends can send flowers and/or light a candle as a loving gesture for their loved one. You can also leave a sympathy message to the family in the guestbook on his memorial page of Clarke Victor Leonard Ohman to show support, please click HERE to do so.
Potter , Melvin ( Mel ) Dale
July 25,1943- July 19th,2018
Survived by his wife Margaret, his children, grandchildren, great grand children and friends.
In lieu of: donate to North Shore Search & Rescue.
Come celebrate July 28th , 1 - 4 pm at Victoria Drive Community Hall.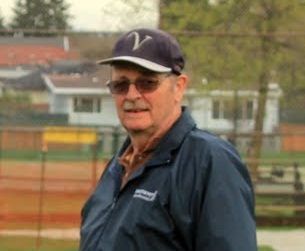 Melvin Dale Potter (Mel)
July 25, 1943 - July 19, 2018
Mel sadly past away Thursday July 19th.
He is survived by his wife Margaret, children & grandchildren.
Mel was a long time volunteer for Vancouver Minor Baseball , even before we were Vancouver Minor Baseball. Back in the 70's he even umpired at the park. During park event days he could be seen at the park first thing to help to set up.
When concession was very busy he would always step 
 in and give a hand. 


In later years Mel was mostly known as VMB's 50/50 guy. He loved to talk & joke with the people while raising money for the association. For the longest time when you came to a game at the park you could hear 50/50!!!! 
Mel also made the big time when he sold 50/50 tickets at the Canadians Games at Nat Bailey Stadium over the last few years. 
In the winter Mel's volunteerism did not stop. During Victoria Drive Community Hall children's Christmas party, he played Santa every year. 
He will be truly be missed by all that knew him. "Rest in Peace Mel".

It is with a heavy heart Vancouver Minor  Baseball announces the passing of long time volunteer
 Fritz Banek
Fritz held several positions at Vancouver Minor Baseball over the years, 
none more significant than overseeing the management of umpiring development.
 Fritz held a strong presense in the community and was loved by many.
He will be missed.
A celebration of life date and location will be updated as information is forwarded.
Janice Lynn Miller (Jessica Engelbrecht)

MILLER, JANICE LYNN. July 25, 1962 - August 16, 2014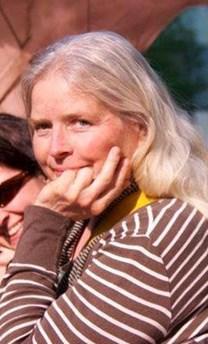 Janice passed away in Vancouver, BC after a seven year battle with breast cancer. She is survived by her loving children Benjamin and Jessica, her parents Bill and Glady and her sisters Sharon (Tom), Deb and Laurie (Doug). Our family would like to thank Janice's close circle of friends for their unwavering support during her struggle.
A Memorial Service for Janice will be held on Saturday, August 23, 2014 at 2:00 pm at Hamilton Harron Funeral Home, 5390 Fraser Street, Vancouver.
In lieu of flowers, donations in Janice's memory to the BC Cancer Foundation are appreciated. For more information please contact Hamilton Harron Funeral Home - 604-325-7441
Above please find the information for Janice's celebration of life.  Please help pass on this message. We thank you for your support during this time as we adjust with our family.
Maike Engelbrecht and Kate Reid  with Benjamin and Jessica Engelbrecht
Barry Lewis Cornwall.   August 13th, 1944 - October 16th, 2010
At the age of 66, Barry Lewis Cornwall, born in Abbotsford succumbed to his battle with cancer. Barry passed away peacefully in his Vancouver home surrounded by his loved ones.  He is survived by his wife Vickie, son Jason, daughter Rachel and son in law Andrew. 
Barry lived life to its fullest and was very active in the community.  He was a member of the Oldsmobile Car Club, Cadillac Car Club, and the Victoria Fraserview/Killarney Community Visions Program. Previously he was the President of the Vintage Car Club of BC as well as Allied Credit Union. He was an avid 5-pin bowler and adored coaching in the Youth Bowling Council.  Barry was also recently recognized for over 25 years of service at the Vancouver Minor Baseball Association. 
Barry was a loving Husband, a loving Father, and a great friend. He will always be missed and will forever be in our hearts. 
Barry Cornwall Mosquito Tournament 2014