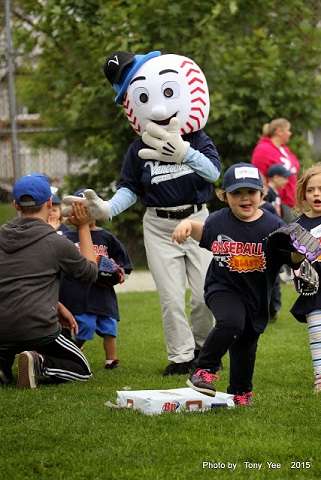 Birth Years 2018 and 2019 (Ages 4 to 5 years old as of Dec 31)
We've brought the exciting game of Blastball to our program as an excellent introduction to the game of baseball. It's a simple concept that utilizes baseball basics in a fun, fast-paced activity for young players.
The program requires parent participation. This provides further encouragement for the young players.
Blastball is:
Fun
Easy to play
Fast-paced
All played within an hour
It's designed to:
Generate fast-paced action
Provide recreation and exercise
Create enthusiasm
Promote retention with simplicity
It teaches all five fundamentals of baseball:
Hitting
Throwing
Catching
Running
Fielding